Healing Waters Wellness, LLC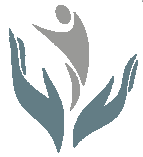 Let me start off by introducing myself - I'm Samantha.

I am a mental health counselor by day and a beach enthusiast, sports fanatic, and lover of new experiences by night. On the weekends you could catch me hanging out with friends or family playing games, adventuring out on the water, or enjoying a good 'vibe.' Don't get me wrong, I also enjoy a good Netflix series.

Whether I'm with my friends or in the counseling room with you, you're going to get someone who is warm, caring, and attentive. I invest in those around me, and as your counselor that means getting to know you, learning your story, and putting in the work to best serve you. I value you, believe in you, and hold hope for your growth and change.

I'm glad you're here. Now, I can't wait to learn about you.



-Samantha
It was back in high school when I knew I wanted to be a counselor. I had a conversation with my mom that brought me to the realization that listening to people's stories and helping others is actually a profession. It's always just felt innate to me. I've been the friend that people go to for advice or confide in about their deepest thoughts and feelings, and my heart was to help them stop hurting. While my understanding and knowledge of what counseling actually looks like has changed and evolved, what has remained constant is my care for people, my nature for helping, and the joy of deeply knowing and connecting with others. It's an honor to be a part of hurt turning to healing, despair turning to hope, and difficulties turning into growth. After all, "owning our story and loving ourselves through that process is the bravest thing that we'll ever do." (Brene Brown)



Still wanting more? You're thorough - I like it!




Trauma or painful past memories

(i.e. harm, abuse, car accident, etc.)

Post-Traumatic Stress Disorder

(PTSD)

Low self-esteem

Body Image

(HAES- and Intuitive Eating-aligned)

Relational issues

Anxiety

Depression

Family conflict

Grief & Loss

Life Transitions

Stress
It starts with relationship.

First, I like to make sure we're a good fit. That we connect. That we 'vibe.' That we can build a good therapeutic connection. It might not happen in session one, but give it a few times and let's see if we get a good thing going. Everything we do in counseling will be built off the relationship that we share. I aim to provide safety, trust, respect, cultural sensitivity, and a sense of being known. If at any point it feels like we're not a good fit, let's talk about it and I'll be delighted to provide other people who are.



Collaboration.

Let's work together. I can't do it without you and your willingness to participate. Telling you what to do won't work. You have lived with you way longer than I have even known you. You have valuable information that I don't have about you. I will bring my knowledge, training, and experiences and you bring everything you know about you. Together, we'll identify changes you desire for your life and work toward these using a focused but flexible approach.



Curiosity, empathy, and conversation.

I'm inquisitive. I love asking questions and gaining understanding. So I'm going to come with curiosity about your life, your behaviors, your thoughts, your feelings, your beliefs ... really, anything about YOU. But don't worry, we'll go at a comfortable pace that's right for you. I ask questions because I want to "get" you: enter empathy. It's important to me that you feel known, understood, and heard. This happens through conversation. I like to listen and will give space for that, but I also like to give feedback or propose different ways of viewing things.



Tools.

We may use some tools and skills that can help us wade through life's rough waters. I primarily use Eye Movement Desensitization and Reprocessing

(EMDR)

.

I integrate techniques from Acceptance and Commitment

Therapy

(ACT)

, Dialectical Behavior Therapy

(DBT)

, Internal Family Sy

stems

(IFS)

, Compassion-Focused Therapy, Person-Centered Therapy, and Christian counseling (if desired). For body image work, I operate from the frameworks of Health at Every Size

(HAES)

and Intuitive Eating.