Healing Waters Wellness, LLC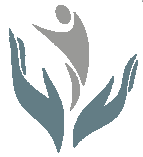 Initial session (90 minutes): $235




Individual session (60 minutes): $185
I am considered self-pay, and therefore do not accept insurance

. A few benefits to this include:
You won't need a diagnostic label.

Your care is not dictated by the potential limitations of an insurance company, but instead you and I collaboratively get full say about your care.

The ability to dedicate the time and attention required to each client so you receive the best care.
​
I chose this intentionally so that I could be client-focused by maintaining a small caseload. This allows me to be present for you and truly invest the time and energy you deserve.
​
I know talking about finances can be tricky, so if you have any questions, please reach out. Let's navigate this together.
Payment is charged at the end of session. I accept all major credit cards, Health Savings Accounts, and Flexible Spending Accounts.
If you are unable to attend a session, please make sure you cancel or reschedule no later than 48 hours in advance. If you cancel or do not show up for session less than 48 hours in advance, you will be charged.