Healing Waters Wellness, LLC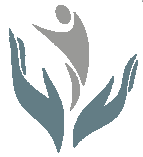 Maybe it's the

relationship with yourself.




...you don't feel good enough.




...your insecurities take over.




...you don't like your body.




...you fully depend on others for your happiness.




...you don't feel like yourself.




...you want to learn about yourself.




...you wonder 'who am I?'
Maybe it's a

relationship with another.




...you can't figure out how to communicate.




...you have trouble speaking up for your wants and needs.




...you don't know who you are without your partner.




...you keep getting in arguments with your family.




...you've been hurt by someone.




...you just experienced a break-up or separation.




...you can't resolve conflict to save your life.
Maybe it's an

experience or memory of harm, pain, or something traumatic.




...you can't sleep.




...you have nightmares or flashbacks.




...you avoid anything that reminds you of the experience.


...you can't stop thinking about it, or you only remember parts of it.
...you space out without realizing it.
...you don't trust others.

...you notice unhelpful patterns in your relationships.
...you believe you're worthless.
...you feel on edge, angry, sad, irritable, or guilty.
Dear human, life can be

tough

. We hit rough waters and we want to abandon ship, swim back to shore, stop thinking, cut off feeling, and stick our head in the sand. But then we get stuck on shore without ever discovering true freedom, healing, and wholeness that's available to us by wading through the waters and reaching the other side. It might be risky, uncomfortable, and even painful at times, but going through life's rough waters is what helps us live life more fully.
​
Here at Healing Waters Wellness, I want to navigate life's rough waters with you. That's right - you don't have to do it alone. In our work together we will:
cultivate awareness around what's causing you difficulty,

sort through the pieces of yourself that feel lost, confusing, tattered, or unknown,

learn to relate to yourself and others in new ways,

and heal from the inside out.
This means symptoms will no longer be in control. Instead, you can feel more connected to yourself, comfortable in your own skin, and authentic with others. You can communicate in healthy ways, set boundaries, and move through heartbreak. You can trust again, be more present and grounded, and release the pain of the past.
​
Are you ready?
Man cannot discover new oceans unless he has the courage to lose sight of the shore.