Healing Waters Wellness, LLC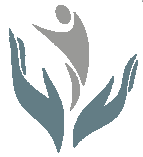 Welcome in. I'm so glad you're here.



Life's been feeling a bit tough

lately, huh?
Others describe you as

sensitive, emotional, or empathetic.




You are one that

naturally

leads with your heart or feels deeply.




But you don't quite understand all

the things you're feeling and aren't sure why you re

act the way you do sometimes.
You may think you're depressed or anxious.


What you do know is sadness, irritability, fear, anxiety, guilt, and overwhelm


feel like they're just on repeat.
But you may be wondering "why?" and "what do I do?"
Or maybe you know why, but aren't sure what to do next.



I invite you to grab your coffee and come have a seat on my couch.




Let's chat.




No judgment.


Just us learning more about you and making sense of what's going on in your life.
Using EMDR Therapy, we'll take time to understand you, learn ways to regulate your emotions, and let go of past pain


that may be keeping you stuck.




You see, you're not the only one who doesn't have it all together.


I help other sensitive college students and young adults stop being so hard on themselves,
embrace their worth,
and experience healing from things that have deeply hurt them.


Now it's your turn.
Man cannot discover new oceans unless he has the courage to lose sight of the shore.